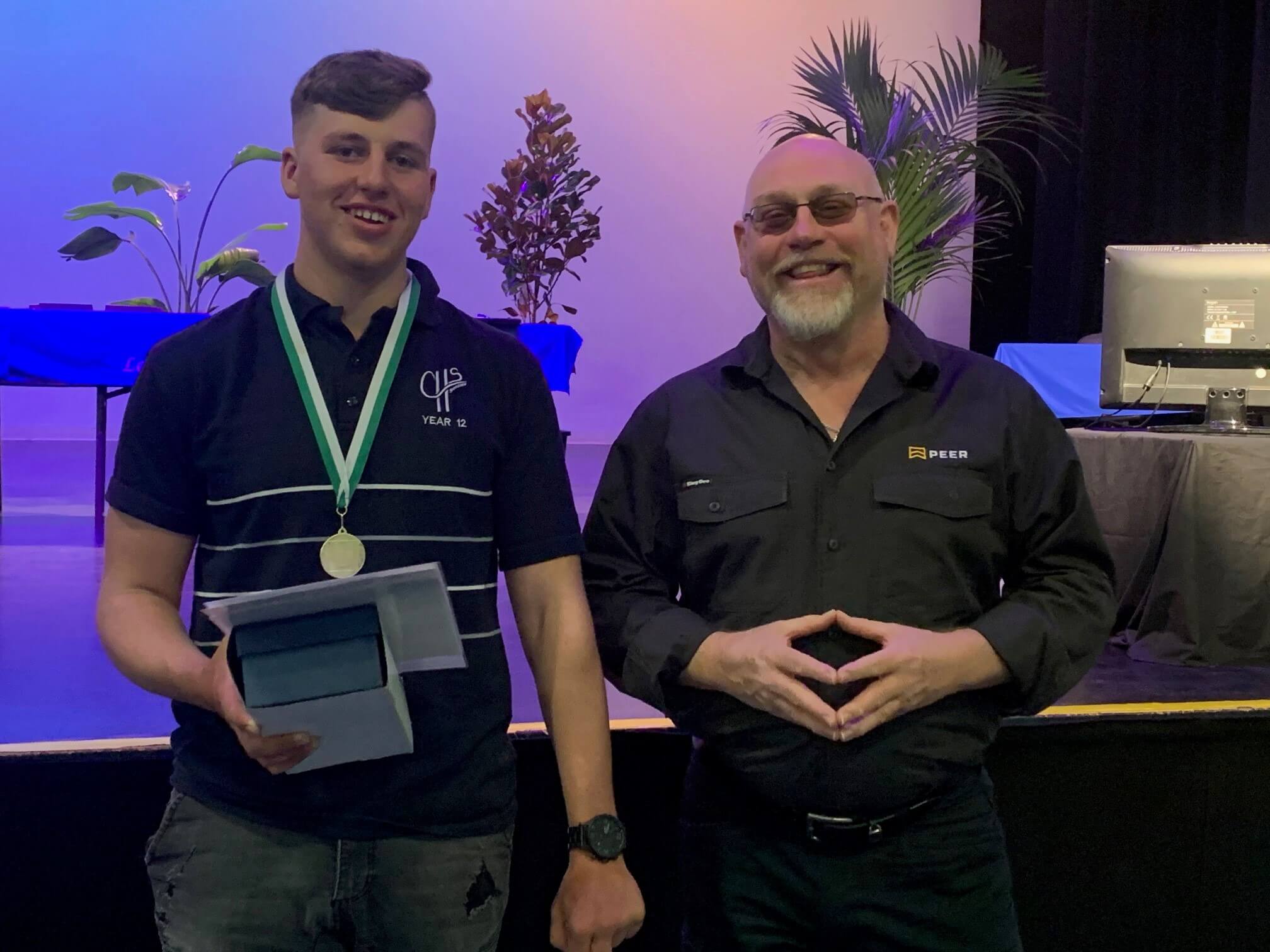 Thomas Downie, a former Craigmore High School student was recently awarded the NASSSA VET Student of the Year Award. The NASSSA North program involves 12 schools, 70 VET programs and approximately 900 students. Each year, high achieving students are recognized at the annual awards ceremony.
During his final year of high school, Thomas was nominated for several categories in the 2020 NASSSA VET Awards. This included the VET Electrical Student of the Year Award and the NASSSA VET Student of the Year Award, which over 900 students competed for.
Pictured above is Thomas Downie with PEER Senior Trainer Tony Nielsen at the NASSSA  Awards Ceremony.
Thomas, a gifted footballer with the Central Districts football club, has been successful in applying for and being offered an electrical apprenticeship with PEER, which he commenced earlier this year. Thomas was also a finalist in the 2021 PEER Apprentice Awards – VET Student of the Year category.
Congratulations on your achievements Thomas!