0

APPRENTICE COMPLETION RATE
0

APPRENTICES EMPLOYED ON COMPLETION
PEER is a non-profit industry-based organisation, a Group Training Organisation (GTO) and an award winning Registered Training Organisation (RTO), delivering nationally accredited training packages to meet South Australia's skill development needs.
As a GTO,
we are the largest employer of apprentices within the Building and Construction industry in SA, with over 400 apprentices and trainees.
Agile and innovative,
PEER is highly regarded for delivering trade training and assessment excellence in the following trades: electrical, plumbing, data communications, and refrigeration & air-conditioning.
Our academy ensures students are trained, coached, mentored and supported to be their best – as trade professionals and as individuals.
Training is customised and personalised to accommodate the learning styles of each student and delivered by qualified professional trainers. Practical training is conducted in our impressive multi-storey, purpose-built training facility – the Centre of Excellence – which was designed and built in collaboration with our industry partners.
We are proud,
to be the winner of the 2018 SA Training Awards, Training Provider of the Year and the 2018 Australian Training Awards, Small Training Provider of the Year.


Our Vision
To be Australia's leading learning organisation.
Our Mission
To address Australia's skills development through the attraction, training and employment of quality people, in partnership with industry.
Our Board
The members of our Board are the people who are the pulse of the Building and Construction Industries in South Australia. PEER's Board has a wealth of experience and knowledge that allows our organisation to stay in touch with what's happening in the industries for which we are training and employing Apprentices and Trainees.
Our Values
We embrace our values to create positive futures, lifelong learning and enable everyone to be the best they can be.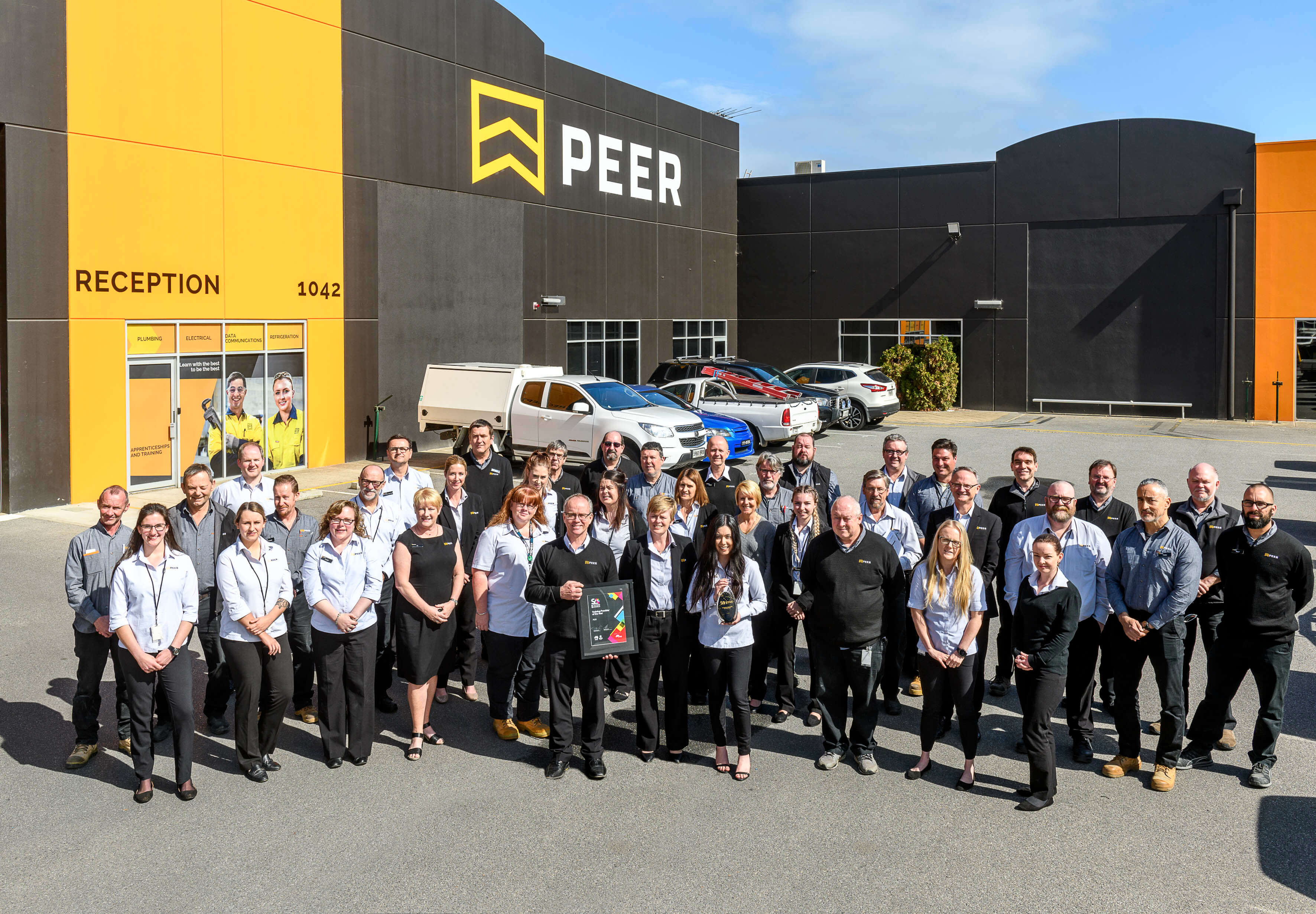 I was good at Maths so I was drawn to an Electrical Apprenticeship. PEER offer really good job security and experience because they send you to different host employers and we gain a variety of experience which you probably wouldn't get with a direct employer.
SIGN UP AND GET THE LATEST TRAINING ANNOUNCEMENTS, INDUSTRY NEWS, SAFETY ALERTS AND MORE!