NAT10809 Course in Electrician Minimum Australian Context Gap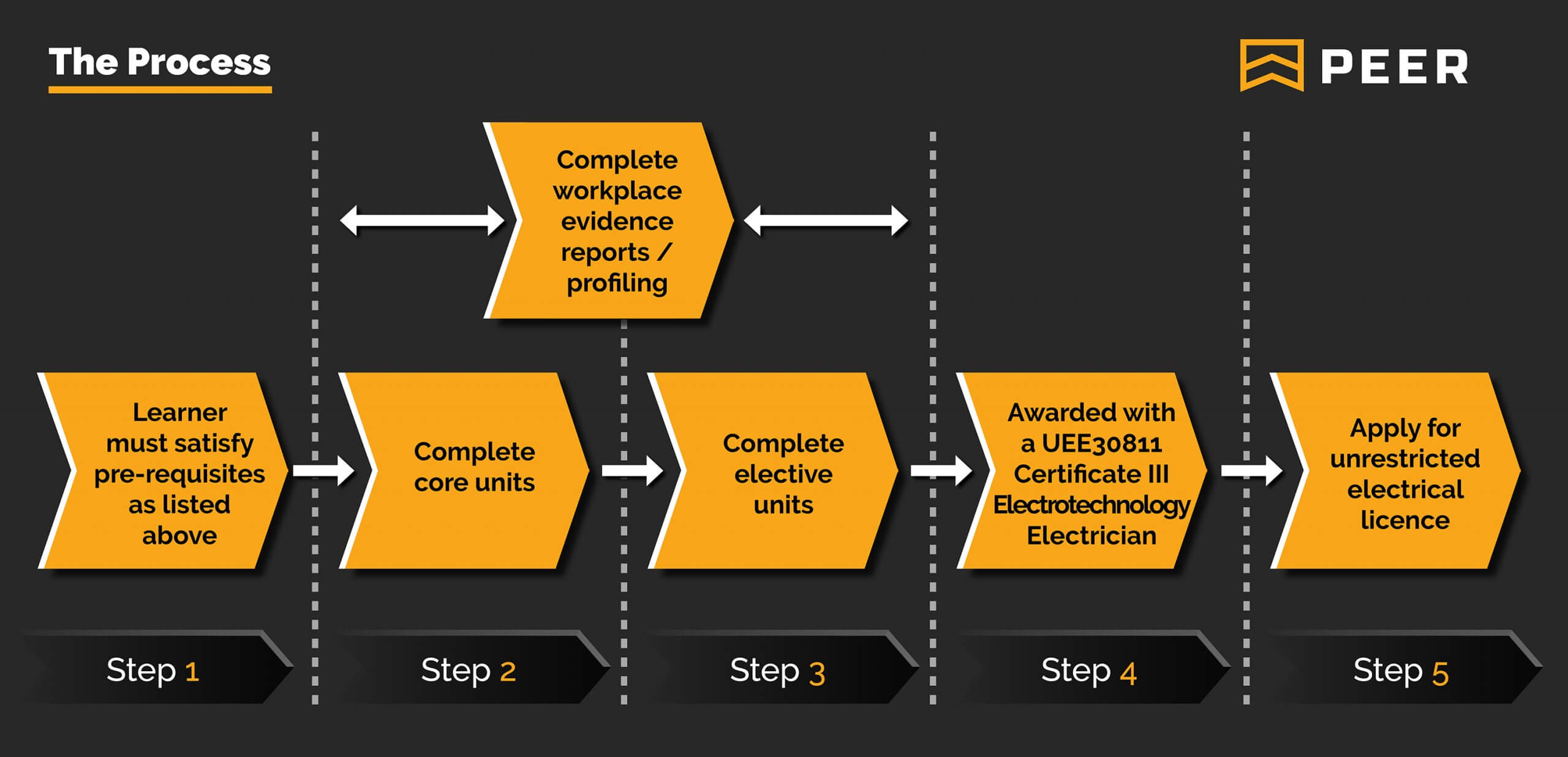 PEER offers flexibility to suit the learners needs:


Blended approach – Predominantly a self-paced remote learning platform with a face-to-face practical assessment prior to completion.
The theory components of units NAT10809001 – NAT10809005 are delivered remotely, online. They are self-paced with a completion guideline of 89 hours depending on the learner's personal circumstances.
The practical components of NAT10809001 – NAT10809005 along with both theory and practical components of NAT10809006 are delivered face to face over 80 hours at PEER in Adelaide.
The learner will have direct contact with a PEER trainer for any concerns during normal business hours.
PEER also offers an online system to allow students to communicate together outside of business hours.
PREREQUISITES FOR ENTRY INTO THIS COURSE
Entrants to the NAT10809 Course in Electrician – Minimum Australian Context Gap must:


Hold an Offshore Technical Skills Record (OTSR) for a UEE30811 Certificate III in Electrotechnology (Electrician) (or successor)



Hold a provisional/restricted licence issued by the regulatory authority responsible for regulating electrical work and licensing of workers in the jurisdiction where the training will take place



Be engaged (employed) as an electrical worker or have access to a workplace environment that replicates workplace conditions



Hold a certificate for Rescue and Resuscitation course (HLTAID001) and Provide cardiopulmonary resuscitation (current 12 months)and UETTDRRF06B Perform rescue from a live LV panel
Download the Course Outline and Information here
"Both our PEER Trainers and Assessors have completed this course as skilled migrants themselves. Completing this training will give you a nationally recognised electrical licence, and open the doors to work in Australia as an Electrician"
PETER NOLAN
CHIEF EXECUTIVE OFFICER