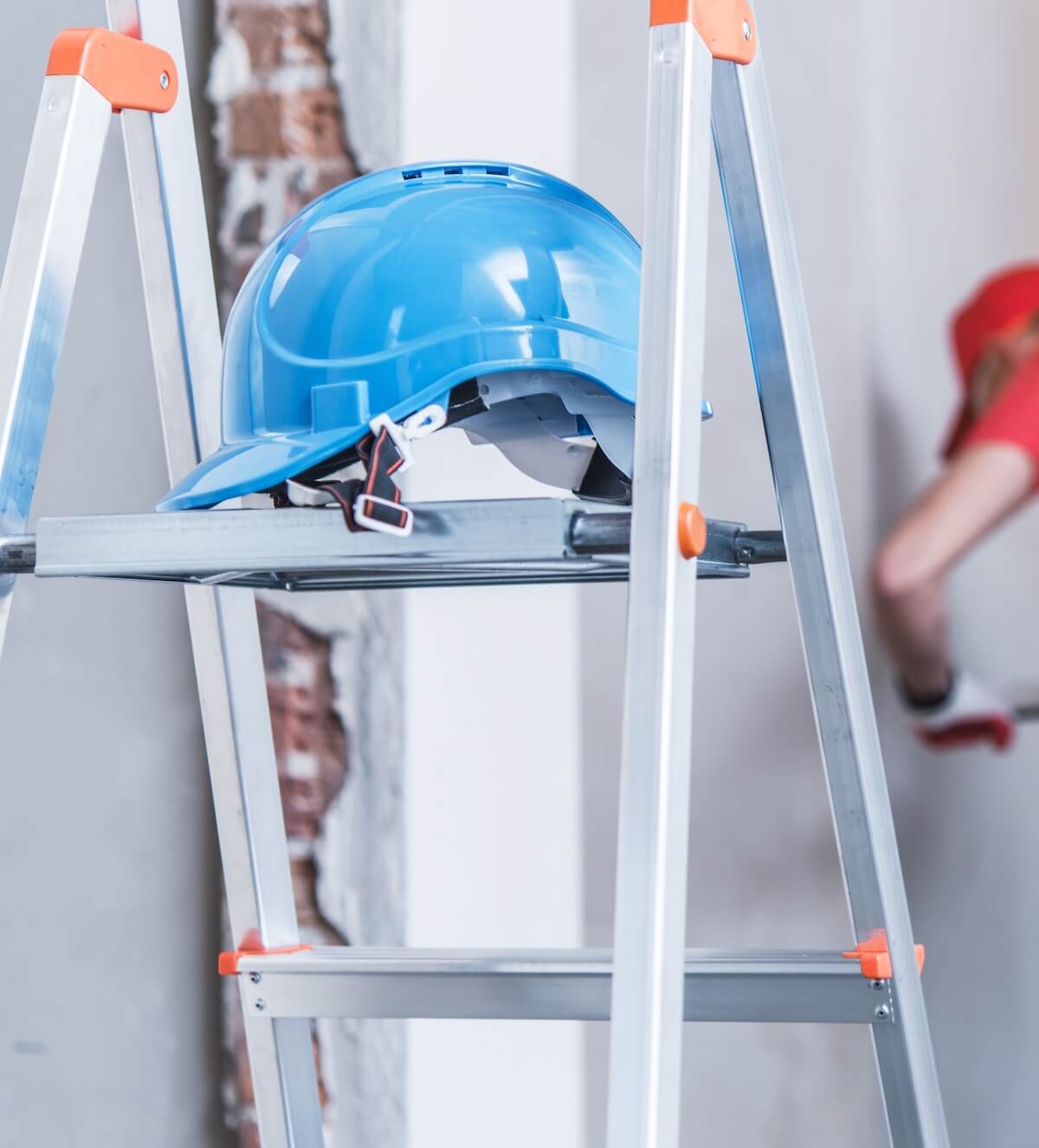 Recently we had an apprentice take a two-metre fall off a ladder, resulting in five facial fractures requiring surgery and some significant time off work.  The apprentice was very lucky because the fall could have easily resulted in a much more serious injury.
Ladders can be hazardous if they are not correctly maintained and used. Ladders need to be properly stored and inspected regularly and only used for light work of short duration or for access.  Where possible, platform ladders and scaffolding should be used for more extensive working at heights.
Have you ever slipped or fallen off a ladder? Here are the top 10 things to remember when using a ladder.
Always have two hands free to climb up and down, maintaining three points of contact;

Any materials or tools (other than those held on a worker's belt) be secured from dropping; 

Always face the ladder while climbing up, down or working;

Never place feet higher than 900mm from the top of the ladder;

Never over-reach from a ladder; 

Never work from a ladder above another person; 

Never have more than one person on a ladder at any one time; 

Do not use a ladder in an access way or where it may be hit by a door; 

Do not undertake work requiring restricted vision, welding or metal cutting from a ladder; and 

Use a non-metallic ladder where there are electrical hazards.
If you have any queries or questions, please don't hesitate to contact PEER's WHS Advisor for assistance on 0408 660 096 or email safety@peer.com.au.