PEER has welcomed new Chairperson, Adrian Francis to the organisation along with two further Board members who will bring fresh insight and expertise to the group.  Former Chairperson, Lou Hutchinson was given a fond farewell after 3 years of strong leadership.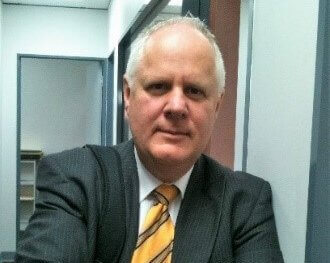 Adrian Francis has been selected as PEER's new Chair of the Board to oversee the future direction of the organisation during the coming three years and into the future.
Adrian brings a wealth of experience in business and government to the role. He will work with the PEER Board to ensure that PEER's strategic direction continues to evolve and adapt to the current and future skills needs of South Australia.
Adrian plans to achieve three key objectives, as PEER's new Chair:
"Firstly, I want to see PEER build on its long history of success and maximise the advances made in recent years," said Adrian.
"Secondly, I want to ensure that PEER remains adaptive to industry trends and policy changes."
"Thirdly, I am highly committed to working with the Board and senior executive team to ensure that PEER is a modern, inclusive and rewarding workplace," said Adrian.
PEER is also pleased to welcome Demi Brown from the Air Conditioning & Mechanical Contractor's Association (AMCA) and Karl Beer from Sutterby Electrical to the revitalised Board, offering valuable industry insight and advice.
Chief Executive Peter Nolan says the changes offer an exciting opportunity for PEER to look at the business with fresh eyes and a renewed focus.
"At PEER we are always looking forward. Our new Board will ensure we remain leaders in the industry and continue to achieve excellence in training and apprentice outcomes," said Peter.
In his first week with PEER, Adrian was keen to acknowledge the role of his predecessor, Lou Hutchinson, together with Chief Executive Peter Nolan, in successfully leading and guiding PEER over the last three years.
Lou Hutchinson finished his term as Chair of PEER in July, having overseen significant changes and improvements at PEER, including:
Re-registration of PEER's Registered Training Organisation (RTO) for a further seven years.
Restructure of the organisation to serve the future needs of employment and training.
A revitalised approach to the delivery of flexible, commercially viable, quality outcomes for apprentices and the industry.
Increasing PEER's reputation as a provider of excellence, culminating in PEER's 2018 SA Training Provider of the Year Award and 2018 National Small Training Provider of the Year Award.
Former Board member, Chris Rankin from AMCA was also acknowledged for his contribution to PEER.
About PEER's new Chair of the Board, Adrian Francis:
Adrian is Managing Partner of Adept Innovations Consulting and a founding director of Indigenous Workforce Consulting. He has been working as a specialist consultant for nine years across Australia and overseas.
Through his broad experience, he has good understanding of the heavy industry, resources, community service and education and training sectors.
Adrian has extensive leadership and management experience in complex multi-site and multi-state environments. He takes a keen interest in the use of simulation technologies and is a member of the Asia Pacific Simulation Alliance Advisory Panel. He is also a member of the International Positive Psychology Association.
Adrian offers an Executive Insight program for business leaders and emerging business talent utilising his proprietary People in Practice methodology.
Adrian has held several board positions as member, deputy chair and chair and holds a Master of Business Administration degree from The University of Adelaide.