R

U

O

K

?

D

A

Y –

1

3

t

h

S

e

p

t

e

m

b

e

r

This month the Health and Wellbeing Team are focusing on R U OK? DAY.
R U OK?'s vision
R U OK?'s vision is a world where we're all connected and are protected from suicide. The mission is to inspire and empower everyone to meaningfully connect with people around them and support anyone struggling with any aspect of life.
The day encourages everyone to just simply ask are you okay? It reminds us that sometimes all it can take is for one person to ask someone if they are okay to make a major difference and change a person's mindset.
To raise awareness, we will once again be raising the flag with MIC and hosting a BBQ lunch for all apprentices, staff and anyone else who would like to attend. See below details:
WHAT: Fly the Flag (MIC) and a BBQ Lunch
WHEN: Thursday 13th September 2018 at 12:00pm sharp
WHERE: Entrance to undercover car park
WHO: Everyone
OTHER: The BBQ lunch will cost $4.00 per person which will give you a PEER and MIC branded wristband as well as delicious food!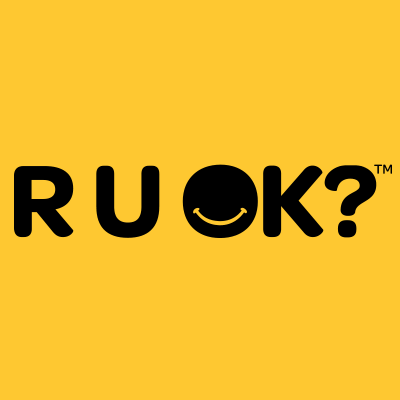 This event is proudly supported by Makita. $3.00 from each wrist band sold will go to Mates in Construction which is a great cause.
We can't wait to see you all there!