We are pleased to announce the appointment of two GMs, starting on the 30th of January:
Ruth Hundertmark, General Manager, Employment Services (GTO)
Megan Harris, General Manager, Education Services (RTO)
PEER is very excited to welcome Ruth Hundertmark and Megan Harris to the team. Both Ruth and Megan bring extensive experience working within the vocational education sector and will be valuable additions to PEER's leadership team.
We look forward to introducing Ruth and Megan to you over the coming months as we partner with industry to build trade careers through quality apprenticeships, employment and training.
Ruth Hundertmark
General Manager, Employment Services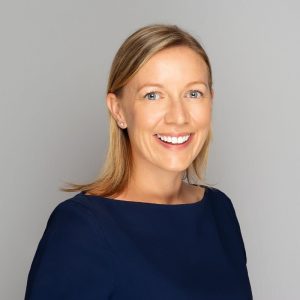 Ruth Hundertmark is a leading industry engagement and business development expert within education and training. With over a decade of experience in the South Australian education sector, Ruth comes to PEER with a broad range of knowledge and skills in understanding industry needs, workforce development and a culture of high performance in outcome driven environments.
Ruth is committed to the highest standard of customer service and takes pride in spending face to face time with industry employers to ensure their outcomes are being achieved.
Ruth's most recent experience was as Director of Education Partnerships at TAFE SA, where she led a team of 17 business development, marketing and contracting professionals generating over $34m in fee for service revenue. In this role, Ruth was responsible for setting the strategy, direction for growth and sustainability of TAFE SA partnerships. Prior to TAFE SA, Ruth held leadership roles in the area of research partnerships at UniSA and University of Adelaide.
Ruth has been recognised as an exceptional people leader who invests time in her team members to get the best outcome for them individual and the business.
Ruth strongly believes in the transformative impact that education and training can have in an individual's' life.
Ruth will be leading PEER's employment services: including our Recruitment, Placements, Apprentice Traineeship Supervisors (ATS) and Marketing teams.
Megan Harris
General Manager, Education Services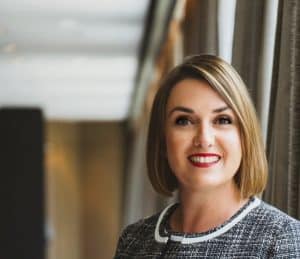 Megan Harris is a Vocational Education Leader and Business Development Professional, with 15 years of experience in the Vocational Education and Training sector.
Prior to Megan's career in Vocational Education, Megan worked in International Hotel Management with the InterContinental Hotels Group. Megan worked with the group in a number of operational and leadership roles for 14 years in Canberra, Sydney and Singapore before a passion for developing people led to her transition to Vocational Education and Training. This career change has seen Megan work in Vocational Education and Training in Adelaide, Sydney, Melbourne and Singapore, and deliver a range of corporate and government training projects across South-East Asia.
Megan was the Head of Sales, Marketing and Academic Services for the Singapore campus of the William Angliss Institute of TAFE. Megan led the delivery of both Australian and Singapore government certified vocational training programs and created bespoke training solutions to meet individual and industry needs.
Megan is passionate about assisting organisations to grow through the training and development of their people. In the workplace, Megan is known as a supportive leader, and encourages her team to drive towards excellence in training development and delivery, and in making the important connection between industry requirements, training delivery and positive employment outcomes.
Megan has been a recognised and highly awarded Trainer and Guest Lecturer in her fields of expertise, and has a demonstrated history of commercial success, people development and client loyalty.
Megan is pleased to be joining an organisation committed to industry relevant training and positive employment outcomes.
Megan will be leading PEER's Educational Services: including our VET in School programs, Apprenticeship training and Upskilling programs.