PEER has welcomed new Chairperson Paul Caica to the organisation who brings fresh insight and expertise to the group.
Long-serving State MP Paul Caica has been appointed Chair of the Board at PEER, South Australia's leading training and assessment organisation for trades.
Mr Caica retired from parliament in 2018 after a 16-year career in which he held several high-profile ministerial portfolios including that of Employment, Training and Further Education.
He says he was attracted to the PEER role because of the non-profit organisation's strong industry reputation, skilled staff and potential for growth.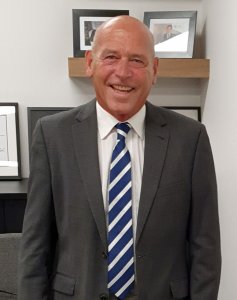 "Being a former Minister for Employment, Training and Further Education, I knew of PEER and my son actually did an apprenticeship with them in plumbing," Mr Caica says.
"PEER has excellent credentials- we have been recognised with many awards and were a national finalist in the 2020 Australian Training Awards for Small Training Provider of the Year.
"I'm impressed not only with PEER'S board and executive, but by all of the staff- they are highly professional.
"To me, PEER is synonymous with innovation- for example it uses tailored teaching techniques to suit individual students' learning styles so that everyone can experience success."
Mr Caica believes PEER has the potential to expand interstate and is keen assist the board in achieving its vision to be Australia's leading learning organisation.
"We are well known in South Australia, but I would like to see us continue to innovate and extend our reach beyond our borders- our objective should be to become significant in Australia."
Mr Caica sees vocational training as an economic imperative for the state which also directly impacts people's lives.
"You're training people for life-long careers in vocations that they choose, giving them careers for life – it's critical," he says.
PEER CEO Peter Nolan says Mr Caica's appointment is a significant gain for PEER.
"As the former Minister for Employment, Training and Further Education, Paul brings a wealth of knowledge and experience to the PEER board, as we expand into mining and defence." Mr Nolan says.
"His vast contacts, insights and big picture thinking will help drive our growth strategy, adding further breadth and depth to the current PEER board."