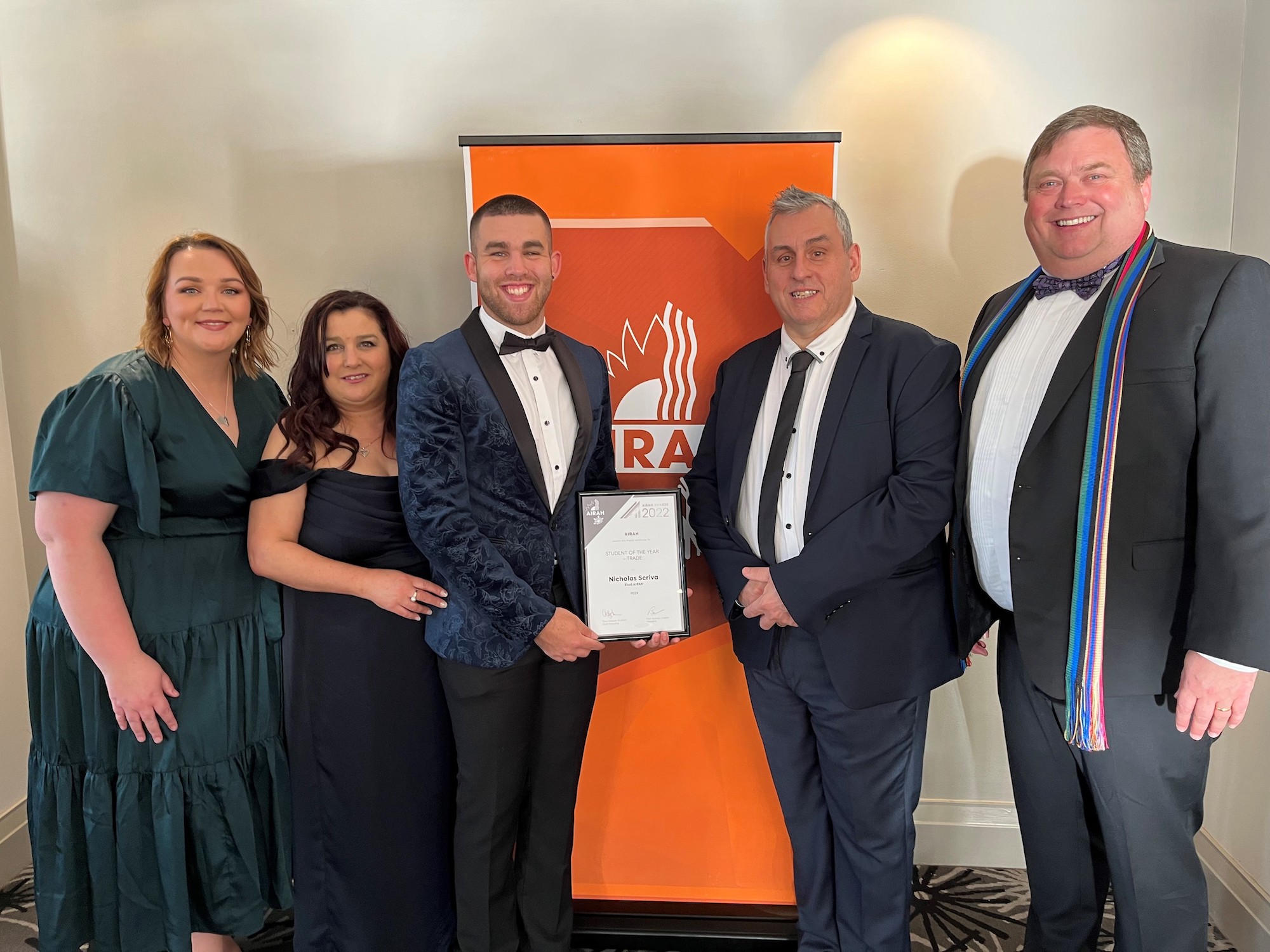 On Thursday 24th of November, Australia's HVAC&R industry held their AIRAH 2022 Awards at Luna Park, Sydney.
We are pleased to congratulate PEER apprentice, Nicholas Scriva, who is hosted by PD Technologies, on becoming Runner-Up for the 2022 Student of the Year Award!
The awards are designed to recognise and reward a student demonstrating outstanding commitment to their studies and/or research at any level in the HVAC&R industry.
PD Technologies says: "Nicholas makes the job easier by being proactive and confident in taking initiative when he encounters a problem or when he undertakes a complex task"
We are very proud of his achievements so far and look forward to watching him grow in the HVAC&R industry. Congratulations, Nicholas!