STEPS FOR AN EFFECTIVE INCIDENT INVESTIGATION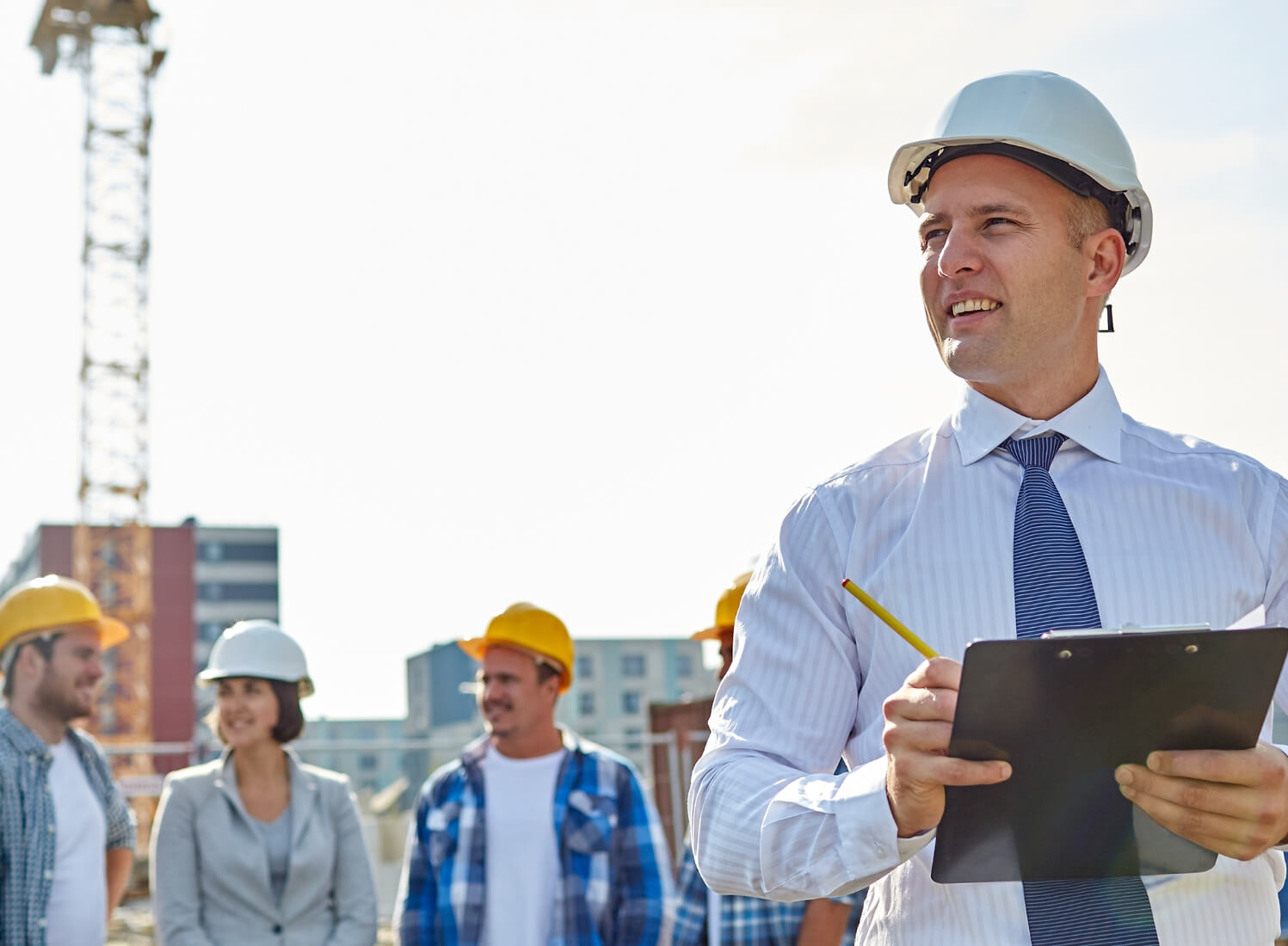 Here are some steps to get the most out of your investigations, ensuring you have the most appropriate and constructive control measures/corrective actions in place.
STEP ONE
TAKE IMMEDIATE ACTION. It's important you act as quickly as possible. Time loses information and evidence, so assemble your team quickly.
STEP TWO
REPORT THE INCIDENT/ACCIDENT. Immediate reporting is crucial in achieving the best outcomes. It not only ensures appropriate medical treatment or control measures are put in place, but also provides very clear insight, into your system's inefficiencies.
STEP THREE
REPORT TO YOUR AUTHORITIES. Notifiable incidents are REQUIRED to be reported when it involves a fatality, dangerous occurrence, electrocution of any kind, or serious injury requiring the worker to be admitted to hospital Fines and penalties can be issued if notifiable incidents are not reported. Go to www.safework.sa.gov.au/law compliance/compliance-rights/incidents/workplace-incident-notification for more information.
STEP FOUR
INVESTIGATE THE INCIDENT. Take the time to go through what has happened. Below are steps to consider.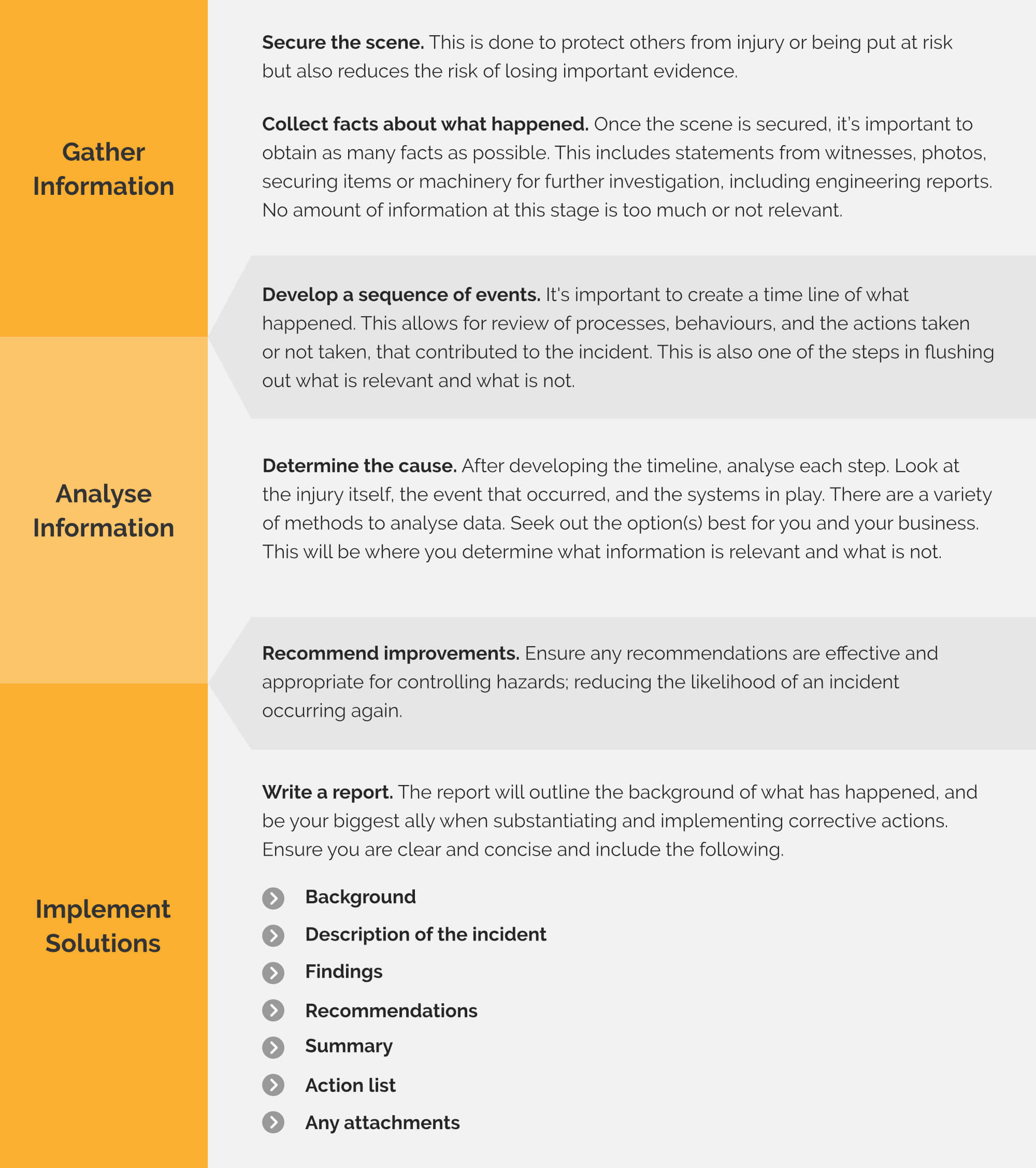 STEP FIVE
SHARE THE FINDINGS. Nothing is worse for an employee than to think nothing has been done. Communicate the findings with your business. Send out safety alerts, bulletins, include in newsletters, and in your toolbox meetings. If your employees see something has been done, they will assist in future reporting and investigations.