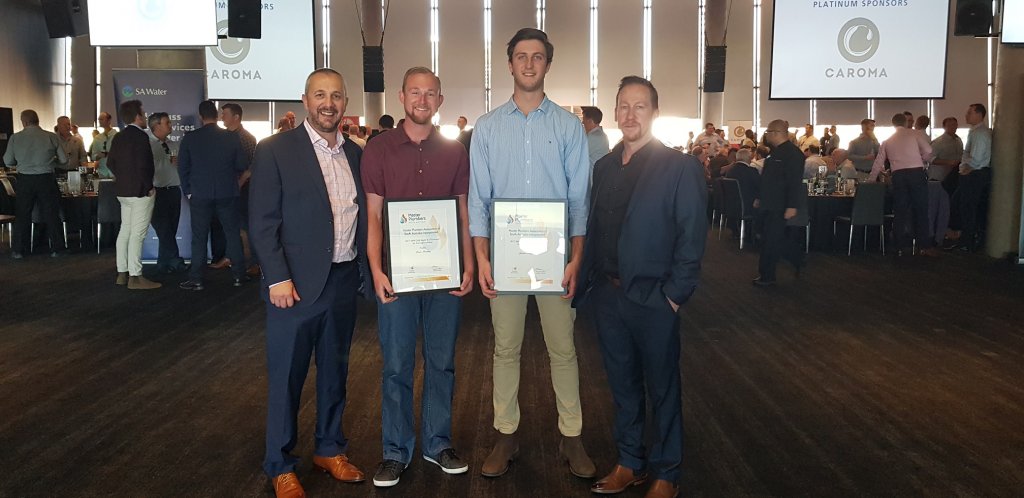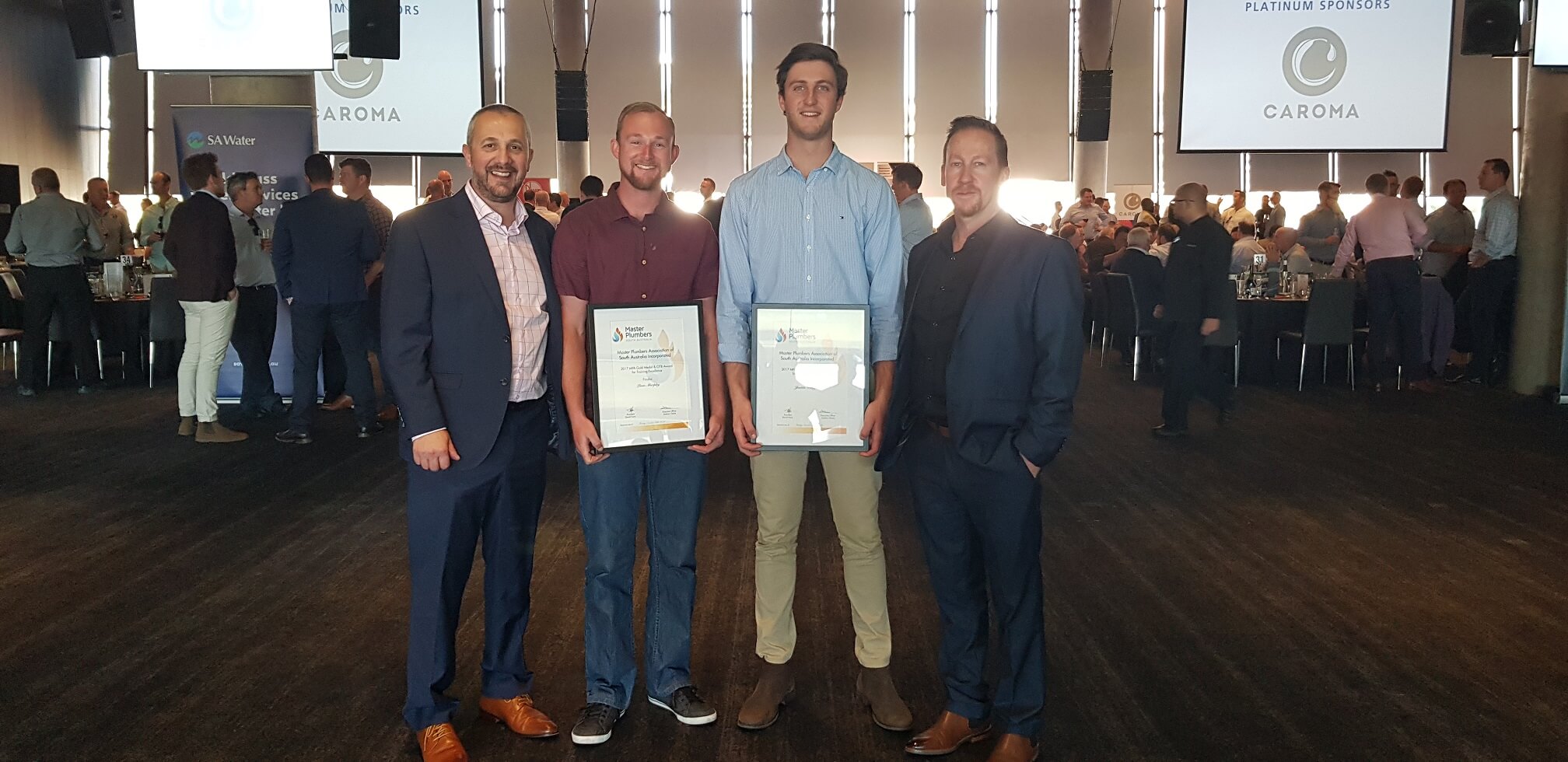 Photo: PEER Talent Coach Mario Cappella, Liam Murphy, Justin Whitford, PEER Senior Trainer Richard Townsend
On Friday 26 October, Master Plumbers South Australia held their 2018 President's Lunch at Adelaide Oval.
Congratulations to PEER Apprentices: Liam Murphy and Justin Whitford, on becoming finalists for the Gold Medal Award.
Liam is a fourth year Plumbing Apprentice placed with National 1 Plumbing & Maintenance Services Pty Ltd. According to Liam's site reports, he is a willing worker, who always helps and demonstrates excellent leadership qualities.
Justin is also a fourth year Plumbing Apprentice placed with Eco-Wise Plumbing Group. Feedback from his host employer and trainers is that he's hard working and will make a great tradesman.
Well done to all the award winners and finalists!
LOOKING FOR A QUALITY APPRENTICE?